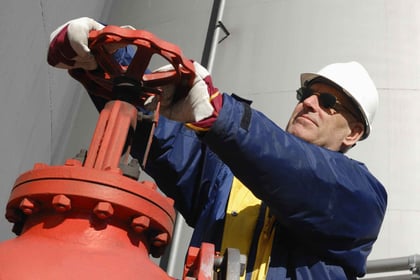 I've been having interesting conversations lately via e-mails, Linkedin, assignments and also at conferences. I'd like to talk about what I've seen and heard specifically at a couple of conferences that I've spoken at recently. The conversation usually starts with some disgruntled maintenance supervisor or manager telling the people around him or her that they are just not getting the results they expected from their planning and scheduling system or their PM program really doesn't seem to be delivering what they expected - some may even be bold enough to point the finger at the guys on the shop floor. What happens next is that they get a bunch of heads nodding and comments like 'Yeh feel the pain and me too.'
I usually just stand by until there is a lull in the conversation before I start to ask a simple but pointed question – Why did they think they weren't getting the results? In most of the cases we end up talking about engagement or empowerment or delegation because when we dig deeper into the problem we find that they've never really discussed it with the guys on the floor to find out what the true cause of the poor performance is. When I ask if they think that the lack of conversation is both a symptom and cause of their problems I usually get a shrug of the shoulders.
It becomes obvious that talking about these soft skill issues is not the group's comfort zone so I will usually talk about the problems they've mentioned. Pretty much every conversation will include Planning and Scheduling as a problem – it's not as efficient as the group wants. When we talk a little more about the problems I will ask about what is happening on the shop floor with regard to planning and scheduling.
Do we see things like the trades people being pulled off their scheduled work to deal with some emotional issue and then being taken to task for not meeting their schedule?
Or not having the authority to do what they need to do without seeking permission – again missing their schedule?
Even worse is when they are given work orders to do repeat jobs where they've given feedback but it's been ignored? – how many times do you think that will happen before they stop giving feedback?
Need to improve your Maintenance Planning and Scheduling practices?

Our three (3) day comprehensive Maintenance Planning and Scheduling course provides a combination of classroom education with hands-on exercises. For organizations that have the Maintenance Planner Scheduler function, we find that less than 10% are utilized effectively. Our course is designed to ensure that attendees fully understand the Planner Scheduler role(s) along with expectations of supporting roles such as the Maintenance Supervisor, and the Production Supervisor.
Click here for more information and to register!
When I suggest that the culture that these behaviours drives is one of the major reasons they are not seeing the efficiencies they want in Planning and Scheduling – they usually nod knowingly. When I ask if they have provided meaningful training not just to the planners but also to everyone else involved – operations, trades etc the answer is usually a 'No but we did send our Planner on a one-day course' At this point, I usually plant the seeds that relationships and partnerships are as important to successful Planning and scheduling as job plans and schedule compliance.
When we talk about PMs I usually bring up the same topic I mentioned under Planning and Scheduling – I'll usually ask how do they think the trades guys feel when they make a note on the PM that some corrective work needs to be investigated only to find the exact same situation when they next do the PM and if this happens at their plants. The next question I ask is around the PMs themselves and how many of their PMs have the word 'Check' in them and only require an 'OK' or a tick in a box. Again, the majority nod their heads to confirm they do which brings the next question which is how do the trades guys know what they're checking for and what does the 'OK" mean. When I suggest that they involve the trades in reviewing the PMs they begin to see the pattern.
Just a few days ago I joined a conversation where the group were complaining about the 'don't care' attitude on the shop floor. When I asked if they really explained the needs for good performance and the consequences of not getting it, they gave me a funny look and when I suggested that they turn the consequences into dollars and cents they started to nod. I then explained how at one organization we had seen tremendous improvement in maintenance performance when we developed total work order costing – that's where we not only included the cost of the labour and parts for doing the job but also the cost of the impact on production performance – lost opportunity – they started to say things like 'Yes they all manage their budgets at home and if something is costing them money they do something about it. That's when I ask the next pointed question – Who do they think should drive this – and usually we get the sheepish reply of 'we should'!
Before I leave them I usually suggest that we, the leaders, through our performance and through how we measure success and involvement, will drive behaviours and the accumulation of those behaviours create the culture.
The whole point of these conversations is to try and expose the thinking to the realization that Maintenance and Reliability is a complex challenge. Without the correct processes and training in place – such as Planning and Scheduling or RCM analysis or PMO to develop the correct PMs then we can't hope to succeed. The challenge is that even with all of these things in place, without true leadership and an involved and engaged culture, we also can't hope to succeed. Many times we organizations focus on one but not on both and feel frustrated at not achieving their desired results – what they forget is that it's all about both the People and the Processes!