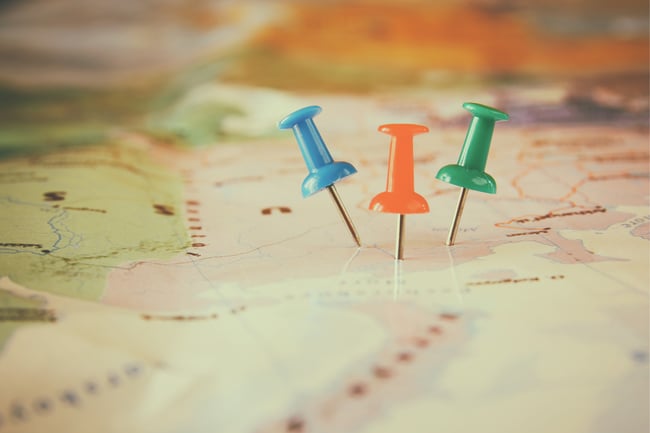 Where do you want to go today? Along those lines, I was recently headed to the airport to fly off to a client site on the west coast where I was to provide Planner coaching services. On the interstate, I passed a tractor-trailer rig headed south. Out of the corner of my eye, I caught some lettering across the rear of the sleeper section of the cab which read "Destination: Excellence ". What a neat concept!
This was not a huge corporation providing a vision. This was an owner-operator (at most a 2 person driving team) that had enough foresight to challenge themselves and proudly display their personal vision to improve their business. How many of you have personal goals like this?
When I step into many organizations, there is no road-map. Every day brings a new destination, from being led down the path of reactive chaos. Change can begin with you and within your span of control. Even small changes build toward the greater good.
Separately, I was in another site a week later. The manager asked me to help them develop a document detailing what the end state or vision should look like for that particular organization regarding their implementation of the Best Practices. He was basically asking, "What is the destination?" so that he could sell the organization on the end game. What is yours? What is your organization's regarding the Best Practices for Maintenance, Operations, or Reliability?
Once you understand where you want to go, the end game; then you must determine the gaps that are preventing you from getting there. In our world, you might recognize that as an assessment and gap analysis. Many groups already have done this. If you haven't and need help, send me an email. However recognize the real answer is having a Plan of Improvement or strategic road-map to help you reach the destination mile by mile, month by month. This is where most consulting and corporate reliability groups let you down when you perform an assessment and gap analysis. You already know many gaps or distances to cover yourself. What you don't know is how to get to the destination. That's where a strategic road-map comes into play. I see tons of groups with assessments and NO plan.
So, I'll ask you again. What is your destination? How are you getting there? Where is your plan?
Need help developing a plan? Join us at a Maintenance and Reliability for Managers: 4-Part Series public session or bring it onsite.