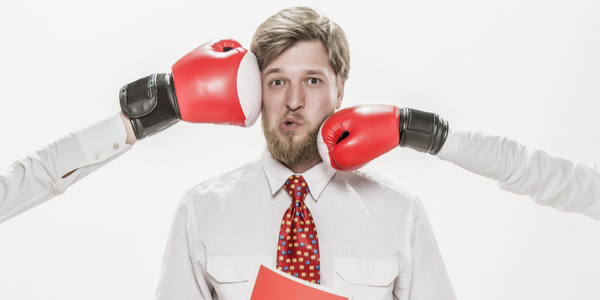 Realize that leading people is a contact sport. I recently participated in a podcast and was asked a question on how the company name of People and Processes came to be. Across multiple sites, I either directly or indirectly reported to an engineer that ultimately became a plant manager. Ken was very much a people person, and over the years, I learned a tremendous amount from him. He taught me the value of leading others and seeing things from their perspective. Ken used a phase called "ways of working" related to the business processes and roles. When things did not go as planned, he always went back to the process, the way of working. The business name fit the solutions that we provide. It is about the people and the processes.
Back to the contact sport statement, I visit organizations almost every week that struggle with the basics. While business processes may exist, people aren't leveraging them for a lot of different reasons. It's not uncommon to find duplication of efforts. It seems every day is a new day as the struggles repeat themselves. Most sites don't audit their processes to see what is not working and to determine improvements. Getting your processes right is the first step, the first impact. To do that, you need to involve people as they buy-in to what they help create.
The second punch is defining your people's roles and responsibilities. These duties come from business processes. When determining the roles, there are specific spans of control or ratios. For example, a planner scheduler may plan for 20-30 technicians depending on the maturity of the processes in action. These roles, combined with the spans of control, determine the organizational structure.
Once you get people in the roles, don't forget the training aspect. Funny how some people believe that if you train people, they might leave. I always like to counter with "what if they stay?". Coaching people in their role is the next logical step in their development, beginning about thirty days after the initial training. It typically takes two to three coaching sessions to demonstrate a level of competency. In our coaching activities, we have developed competency evaluation forms for each position, and we review those with the people being coached. I find that most people are eager to improve their knowledge and abilities. Each coaching visit enables the opportunity for increased understanding and more importantly, ownership and pride. Accountability brings clarity.
Don't allow every day to be a new day. Employ the one-two punch to bring that clarity.
Need help? All of these concepts and much more are integrated into our award-winning Maintenance and Reliability for Managers 4-Part Series. Get started soon, either at a public course or bring it onsite.